LNC Technology whole series products are awarded Taiwan Excellence Awards and the winning rate is 100%.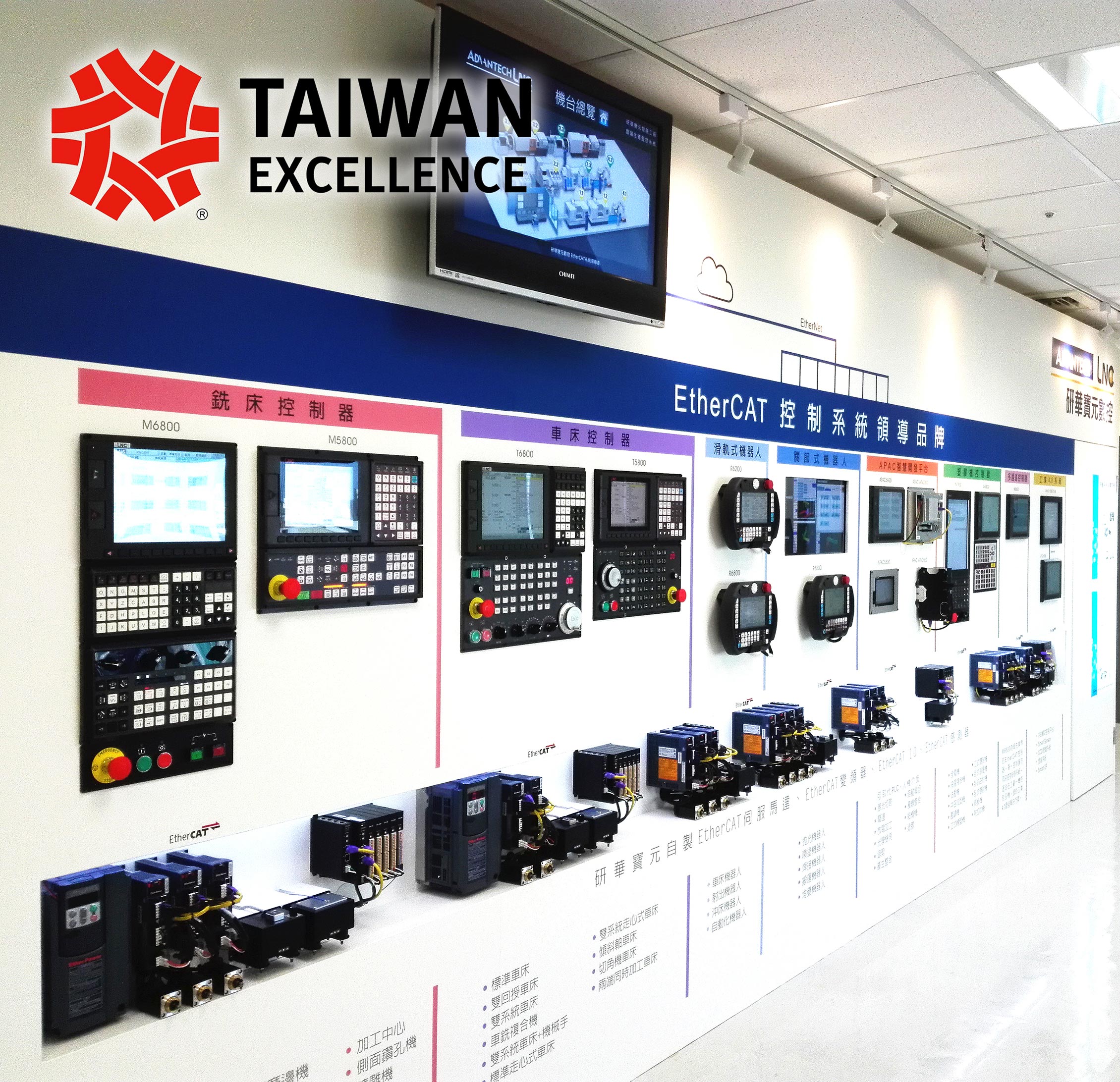 As announcing the result of Taiwan Excellence Awards, whole series EtherCAT controllers of LNC, including lathe, milling machine, gantry robot, joint robot, plastic machine, APAC secondary development platform, industry 4.0 controller and so on, all won the reward of Taiwan Excellence Awards. LNC Technology has long been working on controller products, not only improving the product function and quality, but also continuously deepening and completing the product lines, so we are now the manufacturer who can provide whole series of controller products worldwide, and our products all support the EtherCAT for World Standards Protocol. In this Excellence Award, six series of controllers are launched to take part in the Excellence Awards for competition.With excellent functions, design and stable quality, its products are in line with the future technological development trend and the brand image and ambition based on Taiwan's marketing world. It has been recognized by the jury, and all the six major products won the award, and the winning rate is 100%.
The prize-winning controllers of LNC Tech possesses different features and functions, including the lathe controller supporting high-order lathing-milling combined function and motorized spindle; the high-speed and high-precision milling machine controller with 32 axles capable of operating in 6 routes can be operated; the robot controller with many kinds of craft built in that allows the user to easily start; the all-electric plastic controller conforms to the future development mainstream; the intelligent automation control system, APAC series, with highly integrated development elasticity and the intelligent auxiliary control system, IFC series designed in accordance with the integration trend of industrial 4.0. LNC Technology products are not only the outstanding performers in the application industry, which win the favor of the market and the jury of the Excellence Awards, but also arrange for intelligent manufacturing phase that all prize-winning controllers support EtherCAT. LNC Technology also wants to start from the brain controller of the intelligent machine to build a complete EtherCAT ecosystem, which includes not only the controller, but also the servo motor, frequency converter, intelligent sensing, visual system, and all kinds of peripheral in order to form a complete solution. All series products winning the Excellence Awards with the rate of 100%, LNC Technology gains its recognition again on its importance in the area of controller.