LNC exhibits smart machine box (SMB) and intelligent sensors in TMTS which are awarded by Taiwan Excellence!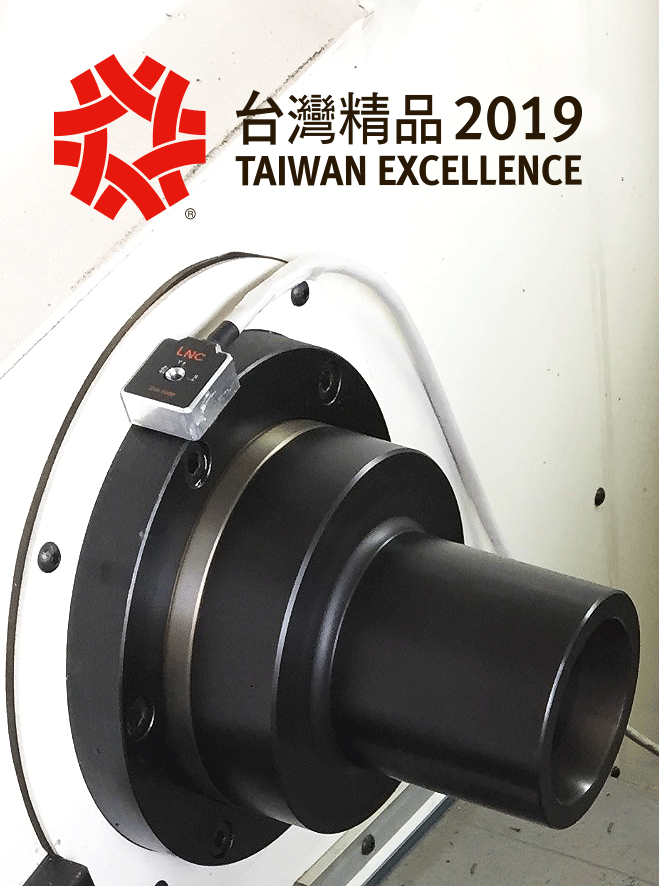 LNC exhibits the SMB (smart machine box) with smart sensors and cloud platform (Webaccess) in TMTS 2018 to demonstrate LNC's total solution of smart manufacturing! In the past, LNC has been focusing on high-quality and high precision controllers for years; recently, dedicating on developing EtherCAT servo motor, inverters, expansion IO modules and relative EtherCAT accessories, and nowadays, LNC devotes on promoting intelligent machines and intelligent manufacturing . To achieve the goal, LNC launches a total solution includes smart mechanical box (SMB), smart sensors and cloud system to the market!
Unlike the general SMB solution in the market which are focus on networking and data acquiring; LNC smart box solution supports Fanuc, Mitsubishi, and Siemens control systems and offers several powerful functions including: axis control (ex: rotary table), EtherCAT communication interface and for internal/external accessories connection, and also support robot control, RFID, Spindle monitoring, vision system connection, smart sensor and many other intelligent functions. About the smart sensors, LNC is introducing the market vibration sensors (SVI-1000 and SVI- 2000) and thermal control module to fix the impact caused by the key factors in manufacturing processing: vibration and temperature. The vibration sensor series includes two models: SVI-1000 and SVI-2000. SVI-1000 detects lower vibration frequency range; SVI-2000 can do higher performance and supports EtherCAT interface with a communication slave, ETS-1000. With EtherCAT architecture, one slave is able to support 4 (max) SVI-2000 sensors and just expanding more slave modules for more sensor connection. Consider of the scenario of sensor application, SVI series are given extremely strict hardware protection: IP67 compliance, impact and vandal proof and anti-interference. In software, LNC offers built-in Fourier transform to provide both time-domain and frequency-domain functions; furthermore, LNC supports auto detection of abnormal vibration during processing and the section of program would be marked in red. This intelligent function not only helps machine processing monitoring, also be greatly useful for users to identify the abnormal section for further correction or program optimization. Plus, LNC cloud platform is also ready for remote monitoring and central management. Presently, LNC cloud platform provides standard function pages include: utilization rate, machine information, maintenance scheduling and management, processing program management, alarm report, report exporting and more functions are in developing. Being assisted with LNC total solution, we have the confidence to announce LNC brings the intelligent manufacturing reality!
As a well-known brand of Taiwan control system, LNC is committed to promoting smart machine and intelligent manufacturing. With this concept and efforts, LNC Smart Machine Box (SMB) won the Taiwan Excellence Award last year and the smart sensors also make it this year! The honor of the Taiwan Excellence Award is the best affirmative for the effort and professions of LNC!